Q. How long does my password need to be?
The password must be 8 to 16 characters in length, allowing upper and lower case letters, numbers, periods, and underscores.
Q. Where can I get my account number?
A. You can get your account number several ways.
1. The easiest way to get your account number is off of your last receipt.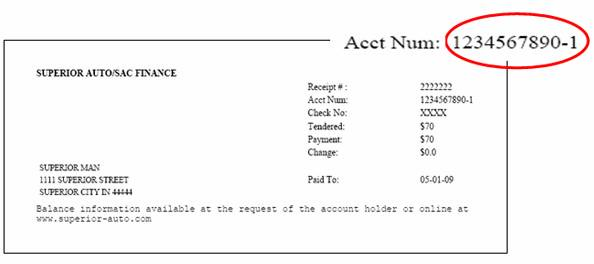 2. Loan paperwork.
3. By calling the location you make your payments at and they can give it to you.
The phone numbers of our locations are available at the website.